When signing up to your LotWorks Account, a verification email is sent to your email address. This is a necessary security step to ensure that you own the email address for which you've registered.

Once you receive the verification email, click the link to verify your account. Afterwards, log back into LotWorks Account, or click the I HAVE VERIFIED button if you're still logged in.
Please try RE-SEND EMAIL once if you haven't received a verification email within 1-2 minutes.
If this doesn't work, please check your SPAM folder or try the 'Recover Password' steps below.
SPAM and Flagged/Personal Inboxes
Since the verification email contains a link and is a from a new sender, company spam filters or mail rule settings may flag this email and it may not be in your regular inbox.
Please check your:
SPAM folder/inbox
Flagged / Personal inbox
Other "quarantine" or flagged emails inbox
Recover Password Email / Trouble Signing in?
If you still haven't received the email, please follow these steps to request a new password. This will test whether you're receiving any emails from LotWorks Account, and also count for the verification step.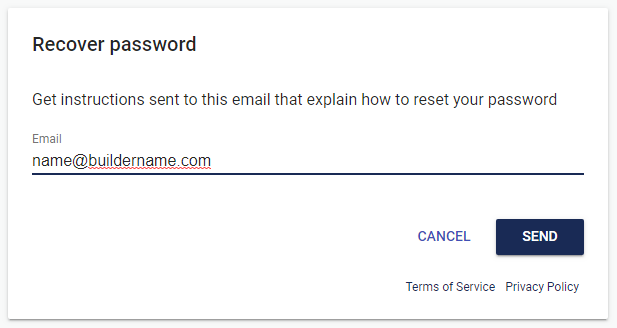 Go to the login screen. If you're at the I HAVE VERIFIED screen, click sign out (top-right).
Enter your email address and click NEXT.
Click the Trouble signing in link located below the Password field.
Click SEND to send yourself a password recovery email.
If these steps have not resulted in becoming verified for your LotWorks Account, please contact your land developer for further assistance.