Available Dashboards
Once you're logged into a LotWorks Account, a list of available dashboards will be displayed. These dashboards are listed by their system name, and the access role in that system (ex. "Architectural Coordinator" or "Bluegrass Builder - Sales Contact").
If no dashboards are listed, please contact your Land Developer for access.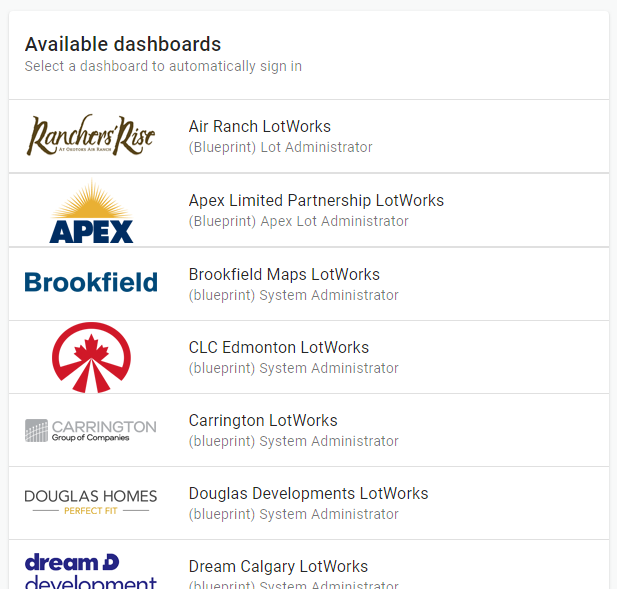 Role Control
Once you have selected a dashboard, you'll be automatically logged in to that system.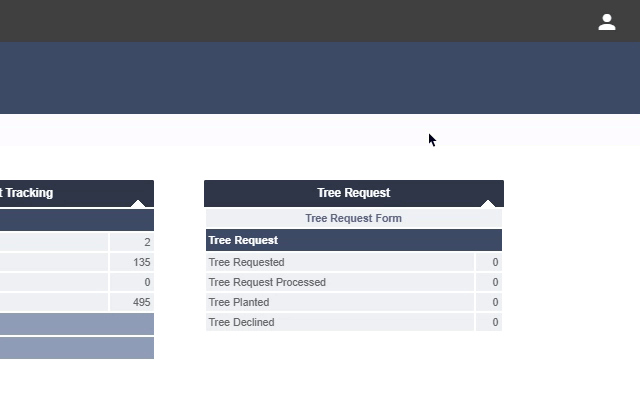 Clicking on the Role icon (top right) will open a menu allowing you to:
Select your Role
Click on the top portion of the dropdown to open the Edit Profile screen. This allows you to change your basic account details. Please note that passwords cannot be changed on this screen.
Switch User
This will return you to the LotWorks Account dashboard where another role may be selected.
Sign Out
Use this to log out of your LotWorks Account.