Architectural Manager Updates (Patch 4.7.22)
LotWorks' new Architectural Manager tool has now been upgraded with significant usability and quality-of-life improvements. These upgrades are aimed at improving the Architectural Manager user interface for easier management and setup of colors, materials, and manufacturers.
These upgrades were released to all LotWorks systems with the new Architectural Manager. Included in these upgrades:
Resizable Panels - The main interface panels of the Architectural Manager can now be resized as needed for easier content management and setup.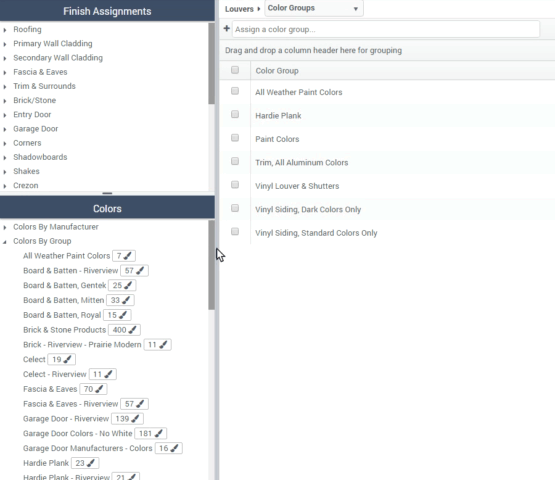 Select All Checkbox - Selections in list views now have the much requested "Select All" checkbox and intelligent selection technology. Bulk select and de-select of color and material options works as expected by users, and those selections can easily be dragged and dropped as needed.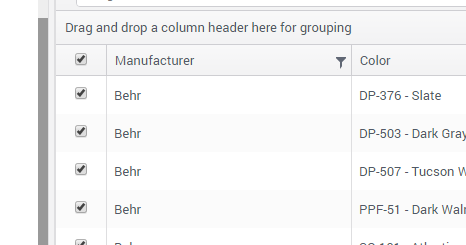 Advanced Dropdown Options - The Architectural Manager how contains download (XLSX and PDF), merge, and disable unassigned functionality. Depending on your view, different options will be available with the "Edit Colors" screen showing all options.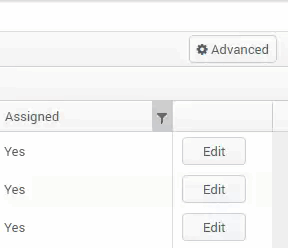 These advanced tools include a new Merge Colors option that allows for easy clean-up of duplicate colors. To merge colors:
Click "Merge Colors" from the menu,
Use the Search-As-You-Type fields to enter two color options,
Confirm which color's associations you'd like to keep, and
Press MERGE.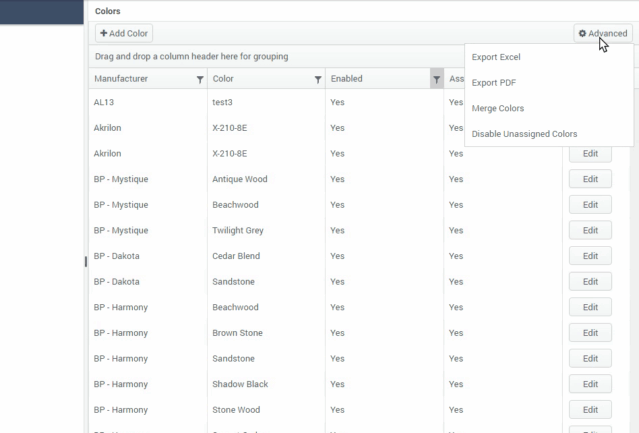 WARNING: A color merge is permanent and cannot be undone. Please be careful when merging colors.
Additional Improvements - Included in this release were code optimisation improvements, added "Enabled" (Yes/No) and "Assigned" (Yes/No) columns to your Edit screens, and confirmation/notification additions.

Please speak to your Account Representative if you're interested in adding the new Architectural Manager tool to your LotWorks system. This new tool allows for the easy maintenance, assignment, and updating of Colors, Manufacturers, and Material options for your Architectural Design Submission forms.